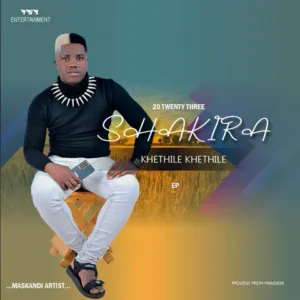 Shkhira ft LZAH & SURECASE AWUSANGIKHUMBULI NA? Mp3 Download
Shkhira has teamed up with LZAH and SURECASE to deliver a Maskandi jam titled "AWUSANGIKHUMBULI NA?" To fully immerse yourself in the traditional melodies and rhythms of this Maskandi track, be sure to download it and give it a listen. "AWUSANGIKHUMBULI NA?" promises to captivate fans of the genre and those who appreciate the rich cultural sounds of South Africa.
Don't miss out on the opportunity to enjoy the authentic sounds of "AWUSANGIKHUMBULI NA?" – let the music take you on a journey through the world of Maskandi!
Download Audio